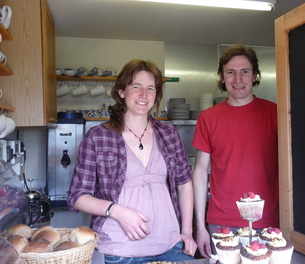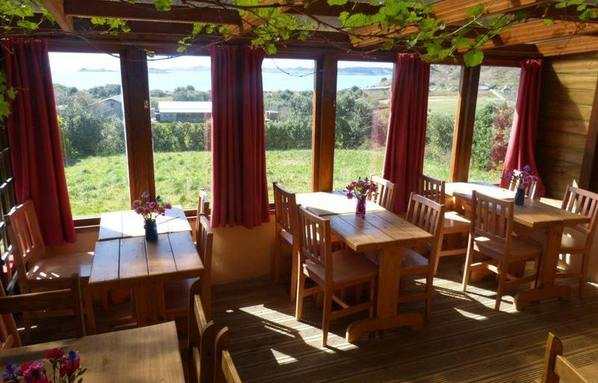 Helpers for Little Arthur Cafe & Bistro
Little Arthur is looking for enthusiastic and capable people interested in cooking for and helping run our small garden cafe and bistro summer (2017), 1stApril to October. Founded in 1978, the cafe has a reputation for high quality seasonal and local food, most of which is grown on our farm or, in the case of seafood and fish, caught by the family boat. The cafe has enviable views over the island quay and across to the uninhabited islands and provides a relaxed summer venue for morning coffees and cakes, lunchtime soups and salads, afternoon tea and scones, as well as an informal setting for our evening bistro 2 evenings a week.
The work is varied involving serving customers, presenting food attractively, preparing bistro suppers, keeping the facilities clean and tidy. Ideally, helpers should have a Food Hygiene certificate but training will be provided as,obviously,
it is essential to work to high standards. Helpers also need to have had experience, either as cooks/chefs or as waitresses as the cafe is too busy in the summer to undertake training people from scratch.
In return,
we offer the usual helpex terms of accommodation and food in return for 25 hours help. There is often casual work locally available. Outside of cafe hours you are also welcome to join in with gardening or farm work if you wish to learn more about the actual production and growing of the food on the farm. We are registered with Cambridge University International exams to teach IGCSE Agriculture and Environmental Management.
Helping here will suit hardworking food enthusiasts who welcome the challenges and rewards of being part of a small island community. We strongly recommend that you visit Isles of Scilly websites to gain an impression of this unique environment. Helpers need to be keen to utilise our own produce, work well as part of a team, speak fluent English in order to achieve a good rapport with customers and have a real flair for the cooking and presentation of food. You will be the "face of Little Arthur" and, as such, it is important that you reflect our ethos, can answer customers' questions knowledgeably and are generally interested in things foodie and about the island.
Helpers/Volunteers during the Autumn and Winter
Whilst
we have an eco cabin for those wanting to holiday in this beautiful island environment, we are also keen to welcome young people, 18-30, who are committed to our kind of life style and would like to exchange their help for a working holiday on the island. With animals to tend, crops to grow, shoes to make, educational courses to tutor, food to bake and serve, supplies to collect from the quay, fish to be caught, fences to be mended, firewood to be cut ...........there is always plenty to do, so an extra pair of hands is welcome!
We have a small cabin available at non cafe times, which offers complete privacy and independence, with its own shower/toilet and cooking facilities.
Alternatively we have an ensuite bedroom with access to shared living room/kitchen area. Farm food plus all basics are provided so that helpers can cook food of their own liking at times to suit themselves. We ask that helpers are prepared to work four hours a day Mon-Fri, leaving them free at other times to explore the islands, swim, take boat trips etc for the rest of the day.
Whilst we do not expect helpers to be skilled gardeners, handymen/women or experts with livestock, we do ask that only people who are genuinely interested in our kind of life style apply, people who are willing to get "stuck in" and who consider themselves fairly "outdoor types". You will need to bring waterproofs, wellies, work gloves and clothes that aren't precious! Do let us know the kind of activities you have experience in so that we can plan our work accordingly. During the summer months, April - September, our main requirement is for people to help with the cafe and bistro so helpers visiting during this time will need to be willing to help with preparing food, cleaning and serving.
Because of the cost of getting to Scilly, it isn't worth coming for less than a month so this is t

he standard period we ask helpers to "book in " for. However, it is important to us that, if you arrange to come, you actually turn up and keep to the arrangement. So, please, do not enter into a commitment to come until you have investigated travel costs and arranged your visit.
Below is an indication of the sort of work we will be doing at different times of the year.
Planting early potatoes, broad beans, tomatoes and salads.
Building work. Woodcutting. Spreading manure and seaweed.
Cutting hedges. General maintenance work.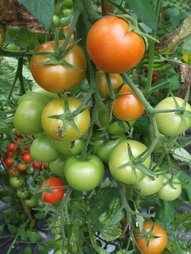 Ground preparation in the garden. Hedge cutting. Building up stone walls.
Sowing early greenhouse crops. Preparing tunnels. Painting and decorating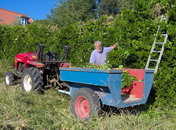 Move chickens from polytunnel to free range run. Garden work.
Woodcutting. machinery maintanence and painting. Re-decorating Cafe.
Preparing the eco cabin for summer visitors. Mucking out animals winter quarters.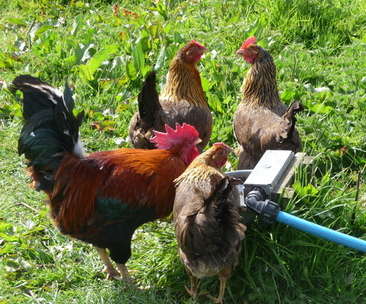 From April to October, helpers are needed primarily in the cafe.
Planting and weeding in garden. Clearing stones from fields in readiness for hay. Digging out Ragwort from pasture.
Planting field crops (kale, mangels and maize). Cafe & Bistro opens. Planting out tomatoes, cucumbers and
courgettes in tunnels. Making rhubarb wine (for home consumption!) Helping in cafe.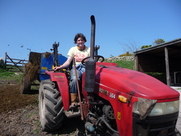 Garden work. Planting and weeding field crops.Getting boat ready for putting on mooring.
Clearing haybarn ready for new hay. Getting haymaking equipment ready.
Successional plantings of salad crops. Making gorseflower wine. Helping in cafe.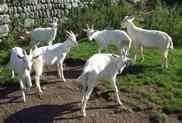 Helping in cafe. Planting and weeding, field and garden. Grass cutting. Haymaking.
Making strawberry jam. Freezing beans. Painting animal sheds, fences and gates.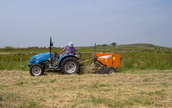 Planting, weeding, harvesting and preserving. Stringing Onions. Picking Blackberries. Bottling Tomatoes.
Helping in cafe. Picking and storing Apples. Making blackberry wine and jam. Dig Potatoes. Freezing sweetcorn.
Cleaning and whitewashing animal quarters ready for the winter.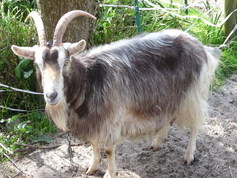 Moving Chickens to polytunnel for winter, clearing out tunnel.
Clearing up garden. Packing up eco cabin and cafe. Putting away signs. Start seaweeeding.
Bringing animals in to winter quarters.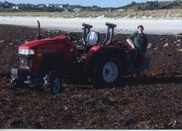 Seaweeding. Put away and maintain tools and machinery.
Spread manure. Make parsnip wine. Prune fruit trees.
Approximate Cost of travelling to Scilly:(Please check before booking)
by boat: Scillonian III - £90 return
by Skybus: £160 return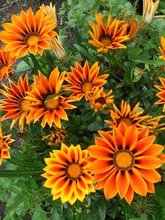 Scilly is famed for its sub-tropical climate but the weather here is as un-predictable as in the rest of the country. So, please bring wet weather clothing and wellies if you are coming to help on the farm! All helpers need very good English. Because of the nature of our farm, we are unable to accommodate vegans. Vegetarians are accepted on condition that they believe this is a personal choice and do not attempt to undermine our livestock enterprises.